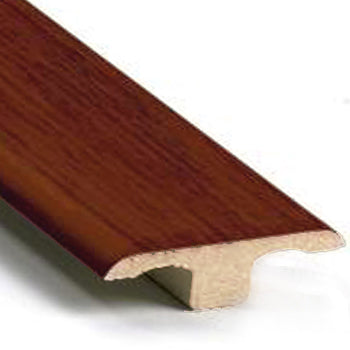 T-Moulding Transitional Moulding for Laminate Floors 8' length
T-Moulding Transitional Moulding for Laminate Floors 8' length
Material: HDF (High Density Fiberboard)
IN STOCK - CALL TO ORDER 
Length: 94"-96"
Colors: Various - to be coordinated with the flooring in color/texture.
T-molding is used in doorways and areas when transitioning to similar or same height floor. In Doorways where the installed flooring meets an existing flooring of the same similar height Laminate T-Moulding is to be used. 
Most Laminate Floors have color matching T-Mouldings, if none is found, a similar color transitional T- Moulding should be used instead. 
For questions please contact us at 818-558-5000.