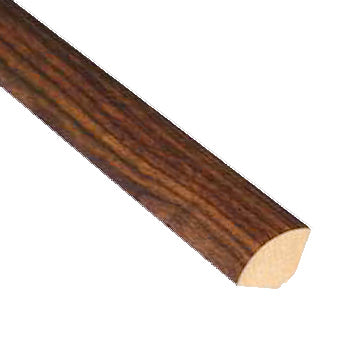 Quarter Round Transitional Moulding for Laminate Floors 8' length
Quarter Round Transitional Moulding for Laminate Floors 8' length
Material: HDF (High Density Fiberboard)

IN STOCK - CALL TO ORDER 
Length: 94"-96"
Colors: Various - to be coordinated with the flooring in color/texture.
Quarter Round (Base Shoe) is used to accent the transitions from baseboard to floor surface, close the gap between the floors and the Baseboard, specially in retrofitted floors where the baseboard typically is not removed. Another very popular options is to use white Primed MDF Base Shoe Moulding instead of Laminate Quarter Round.
Most Laminate Floors have color matching Quarter Round, if none is found, a similar color Quarter Round Moulding should be used instead. 
For questions please contact us at 818-558-5000.