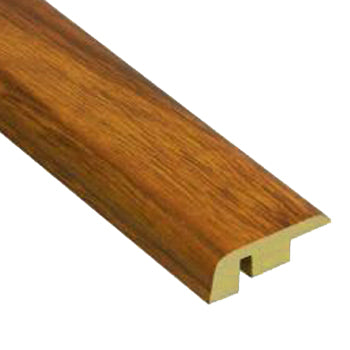 End Cap Transitional Moulding for Laminate Floors 8' length
End Cap Transitional Moulding for Laminate Floors 8' length
Material: HDF (High Density Fiberboard)
IN STOCK - CALL TO ORDER 
Length: 94"-96"
Colors: Various - to be coordinated with the flooring in color/texture.
End Cap is used for transitions to Carpet, Masonry (Fireplaces), Sliding Doors and other exterior Door Jambs. 
Most Laminate Floors have color matching End Caps, if none is found, a similar color End Moulding should be used instead. 
For questions please contact us at 818-558-5000.