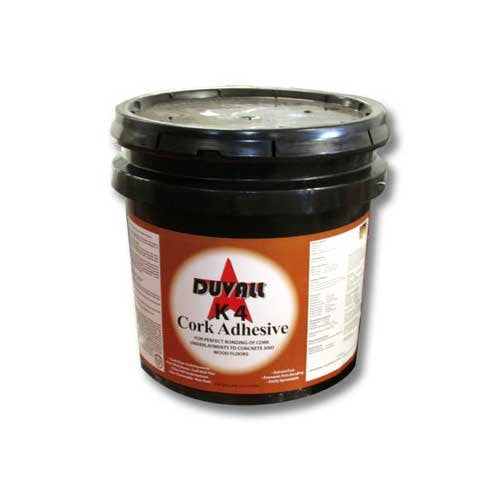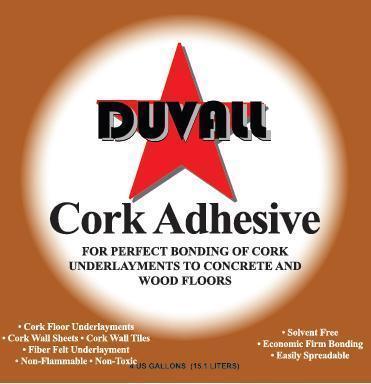 Duvall Cork Adhesive 4 Gal
Duvall Cork Adhesive 4 Gal 
Fast tacking water based adhesive that provides a strong initial grab for the installation of cork underlayments to concrete and wood flooring.
DUVALL ADHESIVES - CORK ADHESIVE 4 GALLON
Perfect Bonding.
Premium, non-flammable, fast tack, latex-based adhesive that provides a strong intial grab.
Especially formulated for the installation of Cork Underlayments.
Can be used over plywood, association grade particle board, or underlayment quality, and concrete on, above and below grade level.
Duvall Cork Adhesive Installation Instructions:
All subsurfaces must be sound, clean, dry, free of wax, dirt, dust, grease and free of alkali. Spread cork adhesive and let become "tacky" before laying the cork underlayment.
Coverage: 100-120 Sq/ft per 1 GAL
Comes in 4GAL buckets (15.14L)