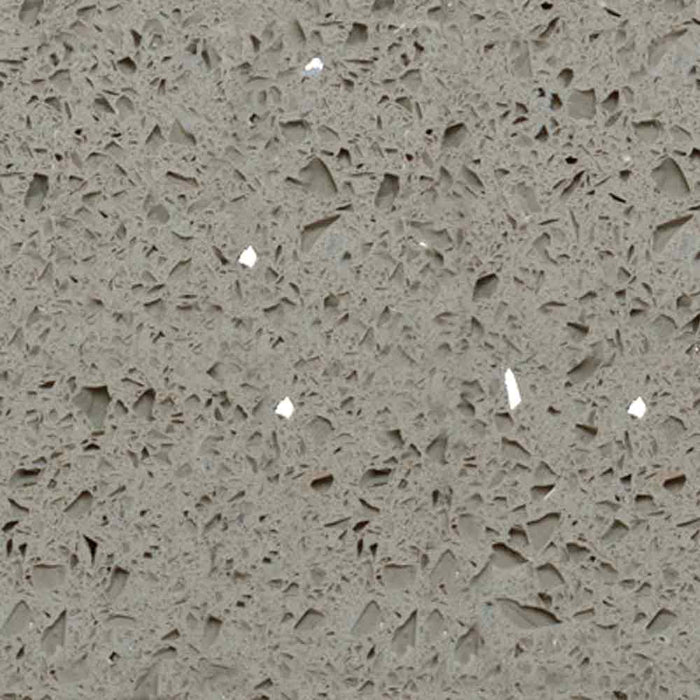 Sratlight Grey Quartz Countertop 2' x 9' Prefab
Sratlight Grey Quartz Countertop 2' x 9' Prefab
IN STOCK  -  CALL TO PLACE ORDER
Countertops cannot be shipped due to size and weight restrictions. Orders are only for store or warehouse pick ups. NO SHIPPING AVAILABLE. LOCAL PICK UP ONLY.
Material: Quartz
Item: QSG103
Color: Grey
Size: 26" x 110" (2'x9') 
Prefabricated with 2 finished sides: front and Left (L) or Right (R)
Edges Finish: Eased
Other sizes available:
36" x 110" (3'x9')
42" x 110" (3.5'x9')
52" x 110" (4.3'x9')
Except 26" x 110" all other sizes are Island sizes and come with 3 finished sides. 
Please call us at 818-558-5000 for availability and prices for Island Size Prefab Countertops.
Product Description
Polished Surface

No sealing Necessary

Non-Porous (will not absorb fluid)

Highly Resistant to Stain

Heat Resistant

Resistant to Bacteria

Scratch and Scorch Resistant

High Impact Resistant

Applicable to

 

Backsplashes, Lavatory & Sinks, Shower & Tub Surrounds