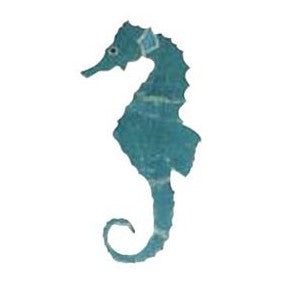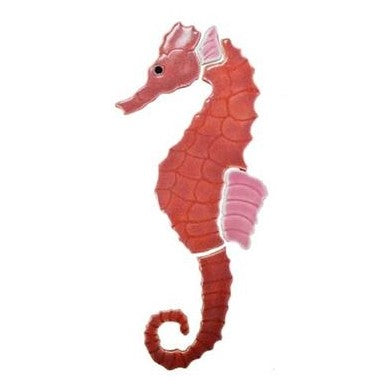 Fujiwa Seahorse TEAL LARGE 10" x 20" Watermark Mosaic Pool Tile
Fujiwa Seahorse TEAL LARGE 10" x 20" Watermark Mosaic Pool Tile
Sold By Piece
ATTENTION:

 Shipping Charges are not calculated in the shopping cart. They will be added extra. Please email us at royalhardwood@gmail.com or call 818-558-5000 for a shipping quote.
FOR ALL ORDERS PROCESSED ONLINE IF CANCELLED ADDITIONAL CANCELLATION FEES WILL APPLY. 
Collection: Watermark Mosaics
Material: Ceramic
ITEM: Z-SHM-60
NAME: Seahorse TEAL Large 
Available Sizes: 10" x 20" TEAL, 5" x 10" RED, 
Use: Under Water Only

Made in USA
Our pool mosaics are non-frost pool, handmade ceramic tiles and should be used under water. Our mosaics come mounted on a mesh backing ready for easy installation.
NOTE: Variations in shade are inherent in all kiln dried clay products.