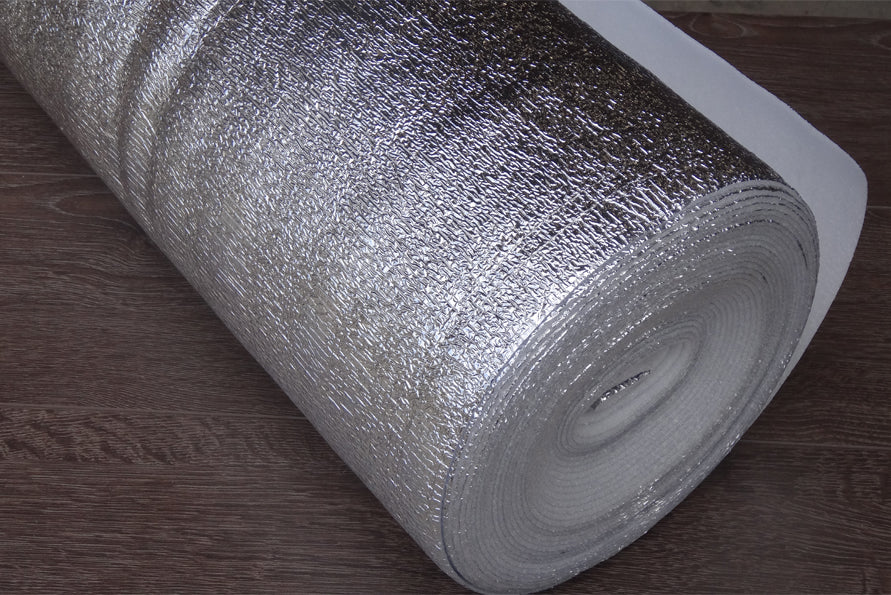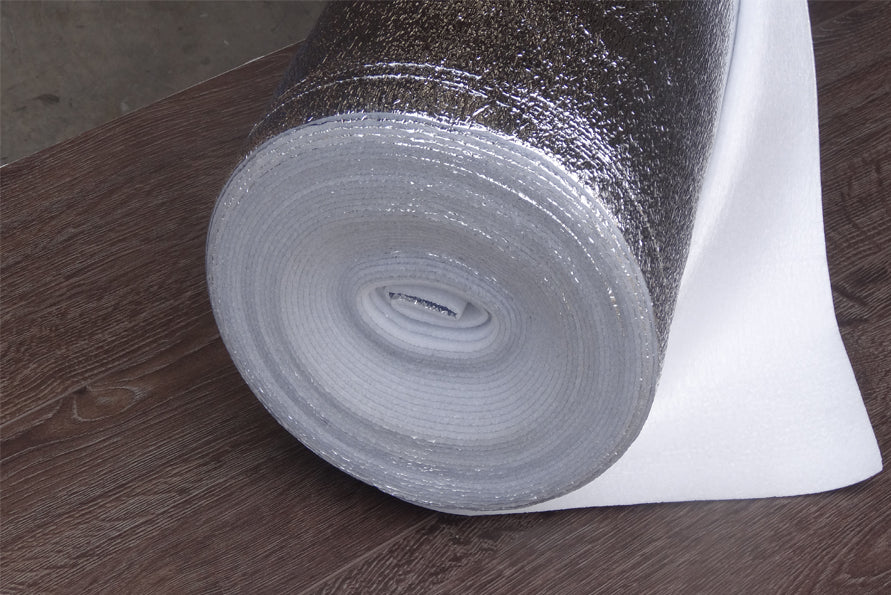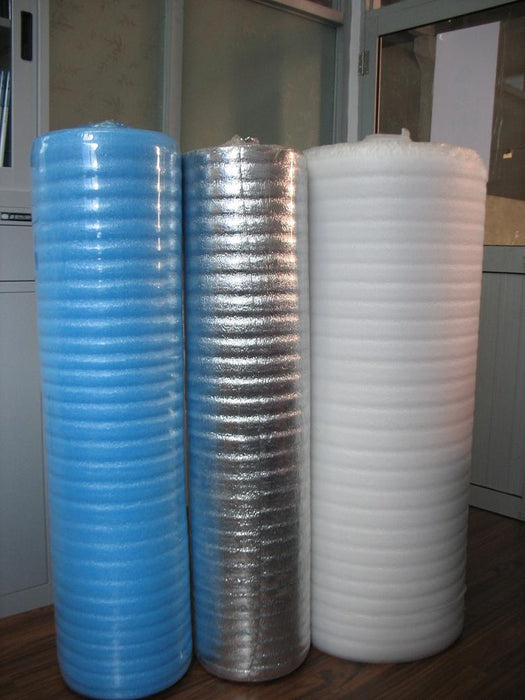 Combo Foam 3-in-1 Laminate Underlayment 3mm thick 200 sqft
Combo Foam 3-in-1 Laminate Underlayment 3mm thick 200 sqft 
200 sqft/roll (sold by rolls)
3 mm Thick
Blue or Silver
The 3-in-1 underlayment is to installed under floating flooring such as Laminate Flooring or other as a cushion, and a noise protection. To be laid directly on the concrete and other types of sub-flooring. The surface of the sub-floor needs to be even to guarantee the smooth installation of the Laminate Flooring.
SPECIFICATIONS:
Roll Width: 43 1/2 in

3mm=1/8" thick

3 in 1 Essential Underlayment

Use it for wood subfloors
Basic sound reduction

Moisture control

Reduces both reflective sound noise and through the floor sound transmission

Conceals minor sub-floor imperfections
INSTALLATION INSTRUCTIONS:
Clean and level sub-floor. Be sure that the installation surface (sub-floor) is dry

Roll out underlayment with the moister barrier film facing down to the sub-floor.

Join seams of the underlayment with tape

Install the flooring according to the flooring manufacturer's installation instructions.